21 February 2023 | 5 min read
ADGM marks Winton's fourth anniversary
ADGM's Chairman visits Winton's Abu Dhabi office to mark it fourth anniversary.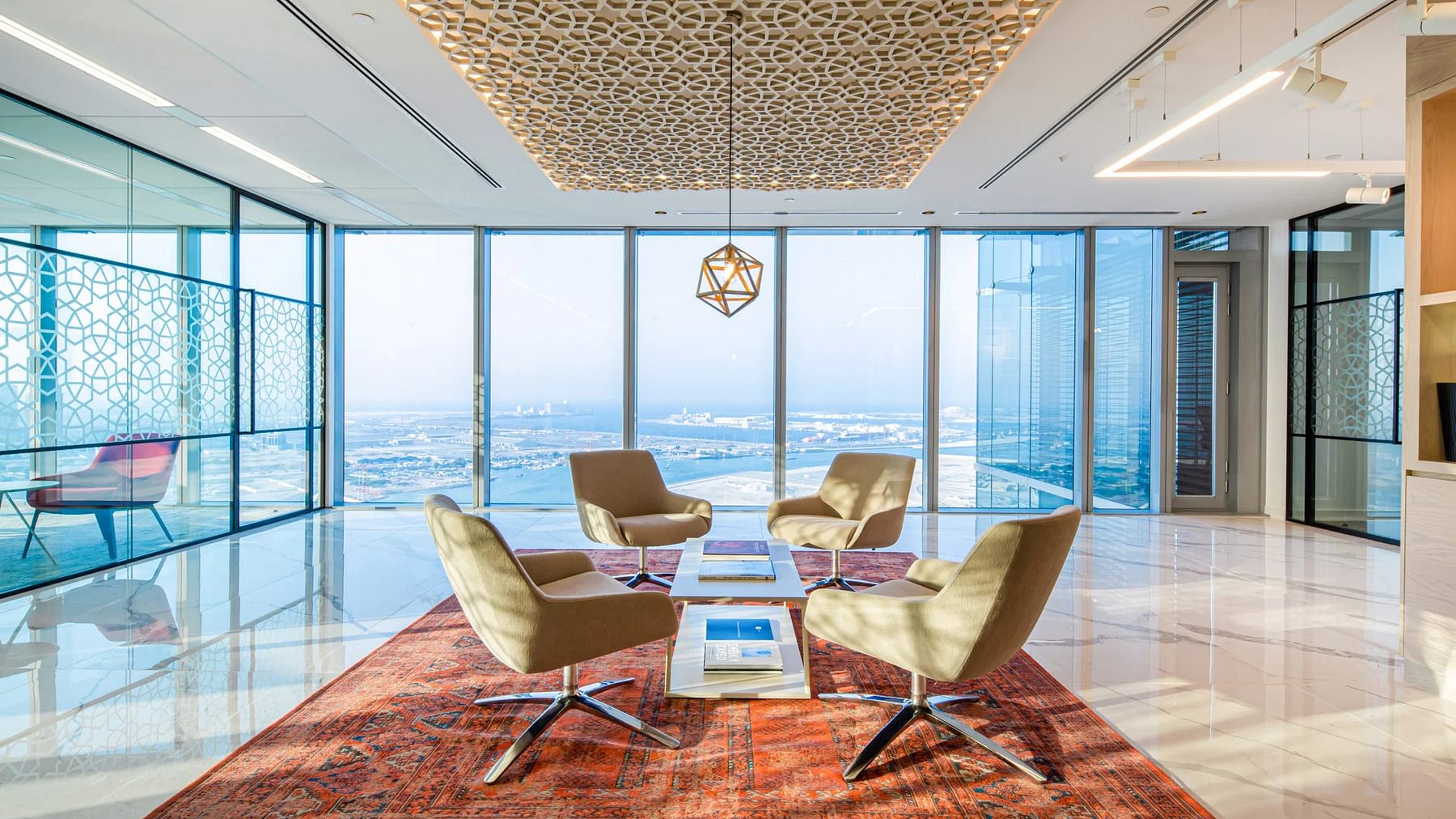 Abu Dhabi Global Market (ADGM), the international financial centre (IFC) of the capital city of the United Arab Emirates (UAE), marked the fourth anniversary of Winton Capital opening its Abu Dhabi office. ADGM's Chairman H.E. Ahmed Jasim Al Zaabi visited the office to discuss growth and development plans in Abu Dhabi's asset management sector and to identify sustainable opportunities for the UAE's economic diversification plans. David Harding's Winton was the first major hedge fund manager to establish a presence in the UAE and the firm's team in Abu Dhabi is led by Adam Kamyar, Winton's Head of the Middle East and APAC.
Founded by David Harding in 1997, Winton is a $10 billion quantitative investment manager that manages assets on behalf of some of the world's largest investors. Winton started researching GCC markets in 2016, leading to the launch of one of the region's first systematic strategies in 2018 and the opening of an office in ADGM in 2019. The firm is currently implementing growth plans for the office, with a focus on bolstering its investment capabilities in the region.
Asset management remains a major focus for ADGM. To strengthen the growth of the sector, ADGM has been discussing the financial centre's underlying potential with Winton and other asset management companies.
ADGM is a hub for financial services across both regional and international institutions, establishing itself as the destination for choice, where business can be conducted with confidence and ease. ADGM's robust legal and regulatory frameworks, specifically designed for asset management companies, enable the formation of cross-border structures seamlessly. Moreover, the frameworks provide a business-friendly environment for practitioners, while maintaining robust levels of investor protection through the direct application of the English Common Law.
H.E. Ahmed Jasim Al Zaabi, Chairman of ADGM, said: "ADGM is glad to see the growth that Winton Capital has achieved in the region while being based in the capital of capital. As organisations adapt to the rapidly changing economic landscape, we at ADGM truly believe that Abu Dhabi is a top jurisdiction for investment. With a focus on regulation and investor protection, ADGM offers a holistic environment for asset management companies such as Winton, thereby creating an attractive business ecosystem in UAE's capital city."
Sir David Harding, Founder and CEO of Winton, said: "Establishing a base in the ADGM was a natural choice for Winton, given the strong relationships we have nurtured in the region over the past two decades and the city's focus on excellence and innovation. Winton has a history of pioneering quantitative investment strategies and we hope we can continue to contribute to the development of investment management across the Middle East."